![if gt IE 8]> <![endif]>
상품상세정보
▶ OVERVIEW
USB-010 is a USB to RS485/RS422 converter that isolated with 2000VDC between RS485/422 and a USB port. This converter is that it has the dip switch to enable and disable the built-in 120 ohm terminal resistor. USB-010 is compatible with High and Full Speed communication. It can communicate faster than USB-003. This is designed around the high performance industry proven FTDI chipset. USB-010 is Non-use of 10 Restricted substances of RoHS directive. Flame retardant case and the position of TX and RX LED have been changed from Rev4.
▶ Features
Supports RS485/RS422
2-wire or 4-wire of RS485/RS422 selectable by the dip-switch
2000VDC bus isolation
Baud rate up to 12Mbps (RS422)

The built-in isolator IC is available for up to 16Mbps
There is a baud rate that can not be set at more than 6Mbps.
RS422 mode: up to 12Mbps, RS485 mode: up to 6Mbps

Supports custom baud rate
*When baud rates are more than 6Mbps, only 8 Mbps or 12 Mbps are supported. Please feel free to ask us about that by an inquiry form or e-mail.
USB 2.0 High Speed (480Mbps) and Full Speed (12Mbps) compliant
Auto transmit data control
Built-in USB-serial chip has auto transmit controller and the driver is activated when it transmit the data
Built-in fail-safe bias resisters
Built-in 120 ohm terminal resistor selectable by the dip-switch
Pluggable the screw terminal
No external power supply is required
USB-010 is powered through a USB port (Bus-powered)
Reliable industrial grade design
ESD and surge protection
Housing material: Plastic
DIN rail, magnet, and screw mountable (Attachment is required)
Includes a USB cable (1.8m)
Non-use of 10 Restricted substances of RoHS directive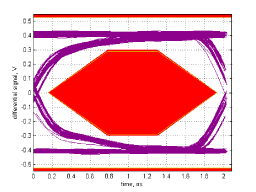 Reference data
USB Compliance test
Eye pattern of upstream tests


▶ SPECIFICATIONS
Item
Description
Remarks
Model
USB-010
Input Power
5VDC
Supplied through a USB port (Bus-powered)
No external power supply required
Current Consumption
Less than 100 mA
I/O Interface
RS422/485
ESD protection
HOST Interface
USB 2.0 compliant
(High and Full Speed compliant)

ESD protection
Baud Rate
300bps to 6M/8M/12Mbps
Support custom baud rate
Data Bits
7 or 8 bit
Stop Bits
1 or 2 bit
Parity
Even, Odd, No-parity
FIFO RX Buffer Size
4096 bytes
FIFO TX Buffer Size
4096 bytes
Isolation Method
Bus isolation
Isolation Protection
2000VDC
Designed value
Processor
FT2232H
FTDI
USB Driver
Virtual COM port driver
Support OS
Windows 10/8.1/8/7/Vista/XP
LED
POW: USB bus power
RX: Receive data
TX: Transmit data
RS485/RS422 Connector
Pluggable the screw terminal 5pin (PHOENIX CONTACT)
5mm pitch
-20 to 60℃
No condensation permitted
30 to 85%RH
No condensation permitted
-20 to 55℃
No condensation permitted
Storage
30 to 85%RH
No condensation permitted
Noise Tolerance
Not defined
Transmission and other Standard
Not defined
Weight
Approx. 80 [g]
Only main body
Dimensions
67 x 67 x 28 [mm]
(2.638" x 2.638" x 1.102")
Without projections
*Power saving function (suspend, standby, sleep and others) is not supported.
INTERFACE TERMIANL (RS485/RS422 PIN ASSIGNMENT)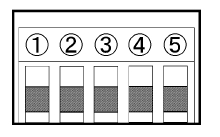 | Pin No | Signal | Direction | Notes |
| --- | --- | --- | --- |
| 1 | A (RD+) | IN | Receive data + |
| 2 | B (RD-) | IN | Receive data - |
| 3 | GND | - | Signal ground |
| 4 | Y (SD+) | OUT | Transmit data + |
| 5 | Z (SD-) | OUT | Transmit data - |
PACKAGE CONTENTS
USB-010
USB A-B cable 1.8m
Driver & Application CD
▶ DOCUMENTATION
Product page for old revision (Rev3) is available here.
배송안내
● 결제일로부터 1~3주 안에 배송됩니다.
● 제조사 재고가 부족하여 3주 안에 배송이 어려울 경우 메일로 안내해 드리니 참고하시기 바랍니다.
교환 및 반품안내
● 본 상품은 해외 재고 상품으로 기본적으로 교환 및 반품 처리가 어렵습니다.
● 상품에 따라 교환 및 반품 처리가 가능한 경우 비용이 수반되며 이니프로 고객센터에 연락하여 처리하시기 바랍니다.
환불안내
● 본 상품은 해외 재고 상품으로 기본적으로 환불 처리가 어렵습니다.
● 상품에 따라 환불이 가능한 경우 비용이 수반되며 이니프로 고객센터에 연락하여 처리하시기 바랍니다.
AS안내
● 제조사별로 A/S정책이 상이하니 하단 고객센터로 문의 주시기 바랍니다.